How Did Hypnosis in Hong Kong Change Sophie's Life
Hypnosis And Hypnotherapy Benefits
As the premier Hypnotherapy Centre in Hong Kong, our mission is to empower you and help you enjoy more wellbeing, more joy, more performance and more fun. Our wellness centre offers the following:
An increasing amount of research points to the many benefits of hypnosis for stress management, pain management, physical ailments, performance and much more. Renewed Edge brings you the benefits of Hypnotherapy in Hong Kong.
Why choose us?
The Hong Kong Hypnotherapy Center
Certified by the NGH (National Guild of Hypnotists)
Certified NLP Practitioner
Hypnotherapy Sessions in English & French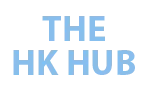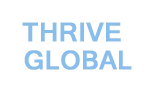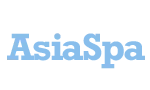 Hypnosis Hong Kong Medically Approved
Hypnotherapy is endorsed by hospitals, medical and psychological worldwide.
Safe and Rapid Hypnotherapy Hong Kong
This safe and non-invasive method helps you achieve wellbeing and performance.
Bespoke Sessions
We used the right methods for you.
Privacy and Confidentiality First
We value your trust. Your privacy comes first.
How Did Hypnosis Help Steve Quit Smoking?
Our Clients Love What We Do
We offer effective hypnotherapy sessions in Hong Kong. Read why our clients love the help and support we provide.
It was not only the theory around hypnosis but also Christine's personality that appealed to me. Now I feel different. My inner talk changed. I talk to myself differently, more kindly, more confidently. My thoughts are more positive, objective, and uplifting. I feel really good now! Thank you Christine.
Claire
I cannot thank Christine enough for the help she has provided me. I am a much better and happier person after seeing her. I would certainly recommend any skeptical individual to see Christine who wishes to use an alternative therapy such as hypnotherapy – you will be amazed at the results!
Henry
Christine helped me see myself and my world in a different perspective and approach life differently. Mission completed, I would say. I recommended one of my friends to see Christine and I can feel my friend is already feeling better after a couple of sessions. Thank you, Christine!
Steven Cheung
No words exist to describe just how much Christine's practice helped me and continue to do. The results have been astounding, interesting and somewhat unbelievable. I believe in myself, my strengths and my future and I owe so much of that to her. I have no doubt that she will help you too.
Benjamin
Subscribe to Our Newsletter!
Receive tips on how to achieve peak performance and take care of your mental health with hypnosis and hypnotherapy.
What is Hypnosis?
Hypnosis is a natural state that can be harnessed to make positive changes in your life. It refers both to a state of focused awareness and the techniques used to bring about that state. Did you know that hypnosis therapy has been approved by many medical and psychological associations in the world for decades? Whether you are interested in hypnotherapy for wellbeing or performance, our certified hypnotherapist uses advanced techniques to help you achieve your goals. With hypnotherapy, you can finally partner with your mind. If you are looking for hypnosis in Hong Kong, Renewed Edge is here to help you.
Our Services
We can help with
Questions? Read our F.A.Qs
What is Hypnosis?
Hypnosis is a state of focused awareness that allows you to accept positive suggestions. It is a wonderful mental hygiene tool, like yoga for the mind.
Is Weight Loss Hypnotherapy real?
Studies show the effectiveness of hypnosis for weight loss and many celebrities have reported that they used hypnosis to get slimmer and shed superfluous weight.
Can Hypnosis help with anxiety and depression?
Studies show that it reduces anxiety and hypnotherapy for depression can help you get your head up again. A clinical hypnotherapist can guide you into a relaxed state so that you can reframe your perspective and live a healthier and happier life.
What can Hypnotherapy for Sports Performance do for me?
All top athletes know that the game is first won in the mind. Hypnotherapy for Sports Performance can help equip you with the tools to increase your mental resilience. Our hypnotherapist has worked with many athletes and can help you achieve your potential.
What is self-hypnosis for cancer care?
Self-hypnosis and hypnotherapy cannot treat cancer. But it can help you manage the aftermath of a cancer diagnosis. Self-hypnosis can help the patient manage the anxiety and the pain. In addition, self-hypnosis for the caregiver can also alleviate the stress experienced by those close to the patient.
How does a self-hypnosis app compare with a one-on-one session with a Hypnotherapist?
A self-hypnosis app can be used from anywhere and at anytime and allows to access the help you need right away. It is also very affordable. A session with a certified hypnotherapist will be completely tailored to your needs. Both are wonderful options that you use depending on your needs.
What should you look for in a Certified Clinical hypnotherapist?
There is no registration system for professions in the mental health sector. That applies as well to hypnotherapy in Hong Kong. Check the credentials and the quality of your hypnotherapist's education. You should always do your research before choosing your hypnotherapist.
What is Self-Hypnosis?
Self-Hypnosis is self-induced hypnosis. In fact every hypnosis is self-hypnosis and the hypnotherapist just guides you in that
What are the benefits of Stress Relief Hypnosis?
In our fast-paced and stressful environment, we should all engage in self-care. Self-Hypnosis is a wonderful tool to help you reframe your beliefs and get ahead of the game. Stress relief provides so many positive benefits for the body and the mind and helps avoid burnout. With self-hypnosis for stress relief, you can become your better self. Contact your clinical hypnotherapist today.
How can I know whether I am a good candidate for hypnotherapy for Performance?
If you are feeling stuck and unable to progress in your career, it is time to awaken the talents within. With hypnotherapy for performance, you can go past limitations and make the most of your dormant abilities.
What is Hypnotherapy for Eating Disorders?
Hypnotherapy can help you change your mind about your relationship with food and eating. It can also improve your self-confidence and body image, helping you create the building blocks for a more successful external therapy.
What is the difference between Hypnosis and meditation?
Many people understand the importance of the mind-body connection. While both can help you achieve a state of relaxation, self-hypnosis goes one step further and focuses on a precise goal. No wonder that medical associations and institutions approve of hypnosis for a variety of ailments such as pain management and anxiety.
How should I use the UpNow Self-Hypnosis app?
Find a comfortable and safe place. Put on your headset. Select the audio you need among the 100+ audios in our library. And you are all set! Listen to the same audio for at least 28 days in a row. Practice and repetition make perfect.
How do I prepare for a session with a Certified Clinical Hypnotherapist?
A clinical hypnotherapist can help you achieve the goals you set for yourself. You need to have clear goals and to want to achieve those goals. If you are more comfortable speaking with your hypnotherapist beforehand, you can contact us with the form above to schedule a call where we will answer your questions.