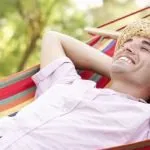 Mastering Emotions with Anger Management Counsellors and Therapists in Hong Kong
Group Therapy vs Individual Therapy: Uses, Benefits & Effectiveness
Your Digestive Tract Explained
The digestive system is a marvel of nature, working tirelessly to convert food into nutrients that fuel our bodies. This complex process is divided into three key stages: ingestion, digestion, and absorption, each involving different organs.
During ingestion, food enters the body via the mouth, where it is mechanically broken down by chewing and chemically broken down by enzymes in saliva. The food then travels down the oesophagus into the stomach.
In the digestion stage, the stomach uses its muscular walls to churn food, mixing it with gastric juices to form a semi-liquid substance called chyme. The chyme then moves from the stomach to the small intestine, where it is broken down further by enzymes from the pancreas and bile from the liver.
Finally, during absorption, the broken-down nutrients pass through the walls of the small intestine and into the bloodstream, which distributes them throughout the body. The large intestine, or colon, absorbs the remaining water and electrolytes, eliminating what's left in the stool.
The Gut-Brain Axis
Beyond these physical processes, the gut-brain axis is crucial in digestion. This bi-directional communication pathway links the emotional and cognitive centres of the brain with intestinal functions at the periphery. In other words, your mind and gut talk to each other, influencing digestion and overall gut health.
This is where Gut-Directed Hypnotherapy comes into play. Recognising the symbiotic relationship between the mind and the gut, this technique aims to improve digestive health by regulating this communication. It can help alleviate stress-related digestive issues such as Irritable Bowel Syndrome (IBS) by teaching the brain to control the digestive system more effectively.
Studies have shown that hypnotherapy can significantly reduce the severity of IBS symptoms, including abdominal pain, bloating, and bowel dysfunction. By harnessing the power of the mind, Gut-Directed Hypnotherapy offers a promising approach to managing digestive health and improving quality of life.
Hypnosis is a Legitimate Tool for Wellness Backed by Science Many people ask if hypnotherapy is effective.

[…]
What is Irritable Bowel Syndrome (IBS)?
Irritable Bowel Syndrome (i.e. IBS) is a long-term and common disorder that affects the large intestine, disrupting its normal functions. IBS can be challenging to live with, as it often includes uncomfortable and sometimes distressing symptoms. However, it's crucial to remember that while IBS can significantly impact your lifestyle, it doesn't cause lasting harm to your intestines or lead to severe diseases like cancer.
Symptoms of IBS
IBS symptoms can vary widely among individuals, but these colonic symptoms often include:
bloating,
abdominal pain and
changes in bowel habits.
Abdominal pain is often cramp-like and may be relieved by passing a bowel movement. Conversely, bloating can cause your abdomen to feel full and tight, which can be quite uncomfortable.
Altered bowel habits can manifest as either diarrhoea or constipation or sometimes both and exacerbate uncomfortable sensations. Individuals with irritable bowel syndrome may experience frequent, loose, watery stools or hard, lumpy stools. Some people may also have an urgent need to have a bowel movement, which may be difficult to control.
Some people may predominantly experience constipation (IBS-C), others diarrhoea (IBS-D), and some a combination of both (IBS-M). These symptoms can come and go, with periods of severe symptoms often followed by periods of remission.
What Causes Abdominal Pain?
Abdominal pain in IBS is usually related to sensitivity in the gut and irregularities in how the brain and gut communicate. When you have irritable bowel syndrome, your gut can be more sensitive to normal digestive processes like stretching or movement, causing discomfort or pain. This pain can be diffuse in the abdomen and is often relieved by having a bowel movement.
An experience as natural as daydreaming, self-hypnosis is the key to unlocking and harnessing the healing power

[…]
Living with IBS
Living with IBS can be challenging, but leading an entire and active life is possible. It requires understanding your body, recognising your triggers, and effectively managing your symptoms. Gut-directed hypnotherapy can be an essential part of this management strategy, helping to regulate the communication between the brain and the digestive system and alleviate stress-related digestive issues.
Why Use Psychological Therapies for IBS Symptoms Relief?
Our mind and body are intricately connected, and this connection extends to our digestive health. When managing Irritable Bowel Syndrome, psychological therapies can play a transformative role. IBS isn't just about physical discomfort—it can also impact your mental well-being, causing stress and anxiety that further exacerbate symptoms. It is not uncommon to hear that people suffer from IBS with anxiety symptoms. In addition to cognitive behavioural therapy, gut-directed hypnotherapy has been one of the most studied psychological therapies to cure IBS.
Gut-directed hypnotherapy provides a powerful tool to alleviate irritable bowel syndrome's mental and physical burden. These therapies offer a two-pronged approach: They help manage the emotional distress associated with irritable bowel syndrome while addressing the underlying physical symptoms. The result? A significant improvement in quality of life and a renewed sense of control over your health.
How Does Gut-Directed Hypnotherapy Work?
Gut-Directed Hypnotherapy is a specialised therapy that harnesses the power of the mind-body connection to manage digestive health. It focuses on the gut-brain axis, a communication pathway linking the cognitive and emotional centres of the brain with peripheral intestinal functions.
During a gut-directed hypnotherapy session, a trained therapist guides you into hypnosis and deep relaxation. In this hypnotic state, your mind becomes more receptive to positive suggestions and imagery to normalise gut function and reduce sensitivity to pain. The therapist guides you through self-hypnosis gut visualisation techniques.
The benefits of this therapy are backed by science. Multiple studies have shown that Gut-Directed Hypnotherapy can significantly reduce the severity of IBS symptoms, including abdominal pain, bloating, and bowel dysfunction.
Harnessing the Power of Hypnosis: The Benefits and Beyond
Hypnosis, a cornerstone of Gut-Directed Hypnotherapy, is a potent tool. It allows us to tap into the subconscious mind, opening the door to transformative change and healing1. This unique state of focused attention and heightened suggestibility can create a fertile ground for positive change, offering benefits that extend far beyond traditional therapies.
One of the most significant advantages of hypnosis is its ability to promote deep relaxation. In today's high-stress world, this aspect is crucial. By fostering stress reduction, hypnosis helps diminish anxiety, which can exacerbate IBS symptoms. It also primes your mind to be more receptive to beneficial suggestions, enhancing the overall effectiveness of the therapy.
Moreover, hypnosis can help patients manage pain – a key benefit for those dealing with IBS. Numerous studies have shown hypnosis to effectively reduce pain perception, making it a powerful adjunct to conventional pain management strategies.
The most compelling benefit of hypnosis is its potential to catalyse long-term change. Unlike some treatments that merely mask symptoms, hypnosis seeks to treat the root cause of the issue, fostering lasting improvements that can enhance your quality of life.
Scientific Evidence for the Effectiveness of Gut-Directed Hypnosis
The efficacy of Gut-Directed Hypnotherapy is not merely anecdotal—it's backed by rigorous scientific research. Multiple studies have affirmed that this specialised therapy can significantly alleviate IBS symptoms, including abdominal pain, bloating, and bowel dysfunction.
Controlled trials showed positive results with adults and children. A study showed that most children who received hypnosis had no symptoms for up to five years. Moreover, gut-directed hypnosis has demonstrated efficacy comparable to the low FODMAP diet for managing IBS. These results speak volumes about the potential of this therapy in promoting digestive health.
About half of the adults living in Hong Kong are overweight or obese. Overeating is a serious problem,

[…]
How Long Does Gut-Directed Hypnotherapy Take to Work?
The duration required for results varies from person to person. In addition, it largely depends on individual response to therapy. However, most individuals start noticing improvements within a few sessions. Each session lasts about an hour and is usually conducted once a week.
In addition, the benefits of this therapy are not only immediate but also enduring. Studies have shown that the positive effects of gut-directed hypnosis can last long after treatment, up to 5 years for children, affirming its role as a sustainable solution for managing digestive health.
In conclusion, gut-directed hypnotherapy offers a scientifically validated approach to managing digestive health. When administered by a fully credentialled hypnotherapist, this therapy can bring about transformative change, enhancing your quality of life and empowering you to regain control over your health.
How to do Gut Directed Hypnotherapy at Home?
Gut-directed hypnotherapy is a transformative approach to managing digestive health, and the good news is that you can practice it in many ways. You can start with a gut-directed hypnotherapist and then continue with self-hypnosis at home. To start, it's essential to create a calm, quiet environment free from distractions. Choose a comfortable spot where you can unwind, lying down or sitting and focus on your breathing, gradually allowing yourself to enter a focused state of awareness/
While self-guided hypnotherapy techniques can be beneficial, working with a qualified therapist can significantly enhance your results. They can provide personalised guidance, helping you navigate any challenges during your practice.
Digital Hypnotherapy Sessions
Accessing expert hypnotherapy support is easier than ever. UpNow Health offers gut-directed hypnotherapy sessions accessible from the comfort of your own home. An experienced hypnotherapist leads these sessions and guides you through the process, providing the support you need to manage your digestive health effectively.
Other Benefits of Hypnosis for IBS
Beyond improving the digestive tract health, hypnosis offers numerous additional benefits for individuals with irritable bowel syndrome. It's been shown to reduce stress and anxiety, which can exacerbate IBS symptoms. Moreover, hypnosis can enhance pain management, fostering a greater sense of overall well-being.
In conclusion, gut-directed hypnotherapy offers a robust, scientifically-backed approach to managing digestive health. By harnessing the power of your mind, you can take control of your health and live a life free from the discomfort of IBS.
Gut-Directed Hypnotherapy for Irritable Bowel Syndrome Specialist
Gut-directed hypnotherapy works by enhancing the communication between the central nervous system and the enteric nervous system. This therapy offers a comprehensive approach to managing digestive health. Many studies have shown that hypnosis could constitute an IBS treatment. At our centre, we combine our expertise in hypnosis and hypnotherapy with our deep understanding of digestive health, providing a holistic solution tailored to your unique needs.
At our centre, we understand Gut-Directed Hypnotherapy implemented in person or through digital hypnotherapy programs. Our mission is to help you regain control over your digestive health using evidence-based therapies tailored to your needs. Don't let IBS dictate your life. Contact your gut-directed hypnotherapist today and start your journey towards better digestive health.
You may have heard about neuro-linguistic programming (NLP). While NLP is not a therapy per se, it

[…]
FAQs
Is gut-directed hypnotherapy hypnosis?
Absolutely. Gut-directed hypnotherapy is clinical hypnosis tailored to address digestive health issues. It leverages the mind-gut connection, guiding you into a hypnotc state state where your subconscious becomes more receptive to positive suggestions. These suggestions are oriented towards enhancing the function and well-being of your digestive system.
Can hypnotherapy help with bloating?
Yes, hypnotherapy can be an effective tool in managing bloating and other symptoms associated with digestive disorders. By addressing the psychological factors that can exacerbate these symptoms, such as stress and anxiety, hypnotherapy can help patients alleviate bloating and promote overall digestive health.
Can hypnotherapy help with gut health?
Hypnotherapy can significantly improve gut health by reducing stress, promoting healthy eating habits, and encouraging a positive mindset around digestion. Studies have shown that gut-directed hypnotherapy can improve gastrointestinal symptoms long-term.
Does gut-directed hypnotherapy work for IBS?
Indeed, research shows it does. Clinical studies have consistently shown that gut-directed hypnotherapy is highly effective in managing IBS symptoms for adults and children.