Menopause: Symptoms, Causes and Potential Treatments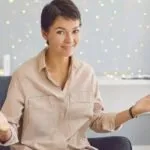 Life Coach vs Therapist: What You Need to Know
In Hong Kong, mental health problems have always been a taboo topic, and many people stay in the dark about what these disorders are. However, knowing more about them can help shape the conversation and encourage more people to seek help. Below are twelve of the most common mental health issues in Hong Kong.
What is Health?
The world health organization defines health as "a state of complete physical, mental and social well-being and not merely the absence of disease or infirmity". But unfortunately, the mental component of health is often overlooked in our society.
The prevalence of mental disorders is a severe issue in Hong Kong, with mental illness affecting an estimated one million people. A mental illness can be at the root of many physical health conditions. There are many types of mental disorders in Hong Kong. Here is some valuable information to share with your family, friends, and colleagues.
Mental Health in Hong Kong
Poor mental health is a growing concern in Hong Kong: mental disorders are common, and mental illness is an issue that must be addressed.
The top 12 mental health issues in Hong Kong include depression, anxiety disorders, insomnia, post-traumatic stress disorder (PTSD), bipolar disorder, schizophrenia, substance abuse, obsessive-compulsive disorder (OCD), eating disorders, attention deficit hyperactivity disorder, dementia, and self-harm.
A Mental Illness is not a Sentence
Mental illness does not have to be a life sentence. With the proper support, a mental disorder can be managed and removed.
Mental health services are now more accessible than ever before, with an increasing number of organizations and initiatives providing resources for those affected by mental illness. Whether through therapy, medication, or lifestyle changes, help is available for those who need it – so don't give up hope.
There is still light at the end of the tunnel if you take that first step and reach out for support.
Fighting the Social Stigma
Despite the prevalence of mental disorders, a significant stigma attached to mental illness in Hong Kong hinders efforts to educate the public about mental disorders. This social stigma also prevents many individuals from seeking treatment or accessing psychological services that could help them manage their mental illnesses.
The cultural attitudes towards mental illnesses remain largely unsupportive, which can prevent individuals from speaking openly about their mental health conditions and seeking help. Furthermore, even when someone does seek help with their mental illness, they may be reluctant to tell friends and family members what they are going through for fear of being judged or misunderstood.
It can be challenging to break the stigma attached to mental disorders, but it's essential that individuals feel comfortable talking openly and honestly about mental illnesses. Mental health professionals are working hard to raise awareness of mental disorders, dispel myths and misconceptions, and support those who need it.
Increase in Youth Mental Illness
Did you know that ~75% of mental illnesses develop before age 24?
Recent research has demonstrated that mental illness in Hong Kong has significantly increased among the youth population. According to a survey conducted by the Mental Health Association of Hong Kong, the top mental disorders experienced by young adults include depression, anxiety, suicidal thoughts, substance abuse, and eating disorders.
The number of cases involving mental illness has also been on a steady rise, with mental health services receiving a significant influx of young people seeking help to deal with mental health challenges. Teenage stress among secondary school pupils is mostly academic stress.
The rising mental disorders in Hong Kong youth have become a significant public health concern, with the local government taking necessary steps to tackle the problem. Health experts have suggested implementing mental health education programs for young adults to raise awareness about mental illness and its effects.
The suicide rate among the youth more than doubled between 2014 and 2017. 40% of Form 1 students and ~33% of children in primary school are at risk of suicide. More than half of university undergraduates suffer from anxiety, and about 7 out of 10 show symptoms of depression.
A closer look at secondary school shows equally alarming signs of depression among 51.4% of pupils. In addition, one out of 4 has high levels of anxiety.
The number of children and teenagers seeking psychiatric support for a mental disorder increased by 50% between the 2011/12 and 2015/2016 periods.
Mental Health Disorders in the Ageing Population
Hong Kong's aging population brings mental disorders requiring special attention. The proportion of elderly citizens suffering from mental illnesses is multiplying.
Mental disorders associated with old age include depression, anxiety, dementia, substance abuse, and psychotic disorders. To tackle mental health issues in the elderly, continuous assessments must be provided during check-ups. In addition, mental health clinics should expand therapy services to better serve this population group's needs.
Dementia
About 100,000 people, i.e. about 10% of the elderly, have dementia in Hong Kong. Dementia is a mental disorder that affects memory, thinking, language, judgment, and behavior.
Caregivers of dementia patients also face mental health disorders due to the significant psychological and physical burden of caring for relatives with dementia. To improve the well-being of these caregivers, mental health professionals should be engaged in providing comprehensive assessments and appropriate mental health services.
Alarming Suicide Rates Among the Elderly
According to a local study, people over 65 years old are 40 times more likely to commit suicide than people under 15. The elderly are the most at-risk segment of the population suffering from mental or physical illness.
Anxiety Disorders
Anxiety disorders are among the most common mental disorders in Hong Kong and can be problematic. Anxiety disorders are a broad category that includes several mental illnesses, such as:
generalized anxiety disorder,
panic disorder,
social anxiety disorder and
post-traumatic stress disorder.
Symptoms for anxiety disorders may include:
feelings of fear, worry, nervousness or restlessness;
rapid heart rate;
sweating;
trembling or shaking;
difficulty concentrating; and
gastrointestinal distress.
Persistent worry, fear, and apprehension interfere with daily activities and quality of life.
If left untreated, anxiety disorders can lead to severe mental health issues such as depression or suicide. Treatment options for anxiety disorders may include hypnotherapy and cognitive-behavioral therapy counseling. It is essential to seek help if you are suffering from an anxiety disorder.
Generalized Anxiety Disorders
GADs bring excessive and persistent worry, which can interfere with daily activities. As a result, those suffering from GAD often find it difficult to control their fears and feel overwhelmed by them.
Symptoms include:
restlessness,
fatigue,
difficulty concentrating,
irritability and
muscle tension.
GAD is the second most common mental disorder in Hong Kong, with 1.2 million people (aged 16-64) having reported being diagnosed with it.
Treatments for anxiety disorders may include psychotherapy, hypnosis therapy, EMDR and CBT.
Post Traumatic Stress Disorder or PTSD
PTSD is a type of anxiety disorder that can develop after experiencing a traumatic event, such as experiencing violence, the death of a family member, or being involved in an accident. Symptoms of post-traumatic stress disorder may include:
intense fear or flashbacks,
nightmares,
emotional numbness,
avoidance of activities related to the trauma,
increased startle response,
insomnia, and
difficulty concentrating.
Treatment options for post-traumatic stress disorder consist of counseling such as hypnotherapy, Eye Movement desensitization and reprocessing (EMDR) and cognitive behavioral therapy (CBT). In addition, therapists may also recommend other therapies like exposure therapy or relaxation techniques to treat post-traumatic stress disorder.
Social Anxiety
People with a social anxiety disorder (SAD) experience intense fear or worry when faced with social situations, such as meeting strangers or attending parties. Symptoms may include difficulty making eye contact, blushing excessively, trembling, and sweating.
Social anxiety disorder is an intense fear of being judged by others or negatively evaluated in social situations. People who suffer from this mental illness may feel highly anxious in everyday situations like talking with strangers or attending a party.
Treatment of this mental illness usually involves psychotherapy, medications like antidepressants and anti-anxiety drugs, and lifestyle changes. While taking care of one's mental health is vital for everyone; those with SAD should pay extra attention to their mental well-being and seek professional help.
Panic Attacks
Panic attacks describe an intense feeling of fear or discomfort in response to a perceived threat. Usually, it strikes suddenly and without warning, causing physical symptoms such as
palpitations,
sweating,
shaking,
shortness of breath,
dizziness and nausea.
People who suffer from panic attacks experience persistent worry about when the next attack will occur, which can lead to further mental distress.
Treatment for such mental illness includes psychotherapy and anti-anxiety medications, and antidepressants.
It is essential to be aware of mental disorders to get appropriate help and treatment. Knowing how to recognize the signs and symptoms can help with early detection and treatment.
It is also essential to be mindful of your state of mind and seek help when necessary. Regular mental health check-ups can also help identify and manage anxiety disorders. Doing so can help in the prevention of mental illness and ensure mental well-being.
Insomnia
Most people have insomnia in Hong Kong; it refers to difficulty falling or staying asleep. People who suffer from insomnia may experience daytime fatigue, irritability, depression, lack of focus and concentration, and impaired mental functioning.
Treatment options for insomnia may include relaxation techniques, hypnotherapy, cognitive-behavioral therapy, psychiatric medications, and lifestyle changes. It is essential to seek help from a therapist if one experiences insomnia or other sleep disorders.
Mood Disorders
Mood disorders such as Major Depressive Disorder, Dysthymic Disorder, and Bipolar Disorder are characterized by changes in mood, energy, and activity levels that can severely disrupt a person's daily functioning and quality of life.
Symptoms include:
feelings of sadness,
hopelessness,
irritability,
restlessness or fatigue,
changes in appetite or weight and
difficulty concentrating.
People with mental disorders often feel overwhelmed by their symptoms, which can lead to further emotional suffering. Treatment usually includes psychotherapy and medications such as antidepressants or mood stabilizers. With proper mental health care, people with mental illness can find relief from their symptoms and live fulfilling lives.
Depression (Disthymia)
Depression is one of the most common mental disorders in Hong Kong and affects 12% of people aged 16-64 – approximately 1.5 million individuals. It can manifest as intense sadness, loneliness, hopelessness, or helplessness.
Symptoms of depression can include
feeling helpless and hopeless,
sleep disturbances,
having the inability to concentrate,
a lack of energy or motivation,
low self-esteem or guilt,
drastic changes in appetite,
restlessness and irritability.
Eating Disorders
Eating disorders such as anorexia nervosa, bulimia nervosa, and binge eating disorder can also affect mental well-being in Hong Kong. Eating disorders involve an unhealthy preoccupation with food, body image, and weight. People suffering from eating disorders may experience intense shame, guilt, or disgust about their bodies and struggle to control their eating behaviors.
Treatment options for eating disorders usually involve psychotherapy, hypnotherapy, nutritional counseling, and medical management. It is crucial to seek professional help to find relief from the symptoms of the eating disorder and learn healthy coping strategies.
Binge Eating disorder
Binge eating is one of the most common eating disorders. People with this mental illness often go through uncontrollable and excessive eating and can also experience shame or guilt when purging. In addition, binge eating disorder is closely linked to psychological issues such as depression, anxiety, low self-esteem, and stress.
Anorexia Nervosa
Anorexia is another issue that can impact people living in Hong Kong. This eating disorder shows extreme food intake restrictions, leading to significantly low body weight compared to healthy standards.
Other symptoms of anorexia nervosa include fear of gaining weight, distorted body image, and feelings of guilt or shame after eating.
This mental illness can have severe physical and psychological health consequences if not treated timely and appropriately. For example, it can lead to muscle and hair loss, decreased metabolism, irregular menstruation cycles amongst females, and even death in extreme cases.
Eating disorders are severe. People suffering from anorexia nervosa should seek professional help immediately to prevent further complications or dire outcomes. Holistic healthcare clinics in Hong Kong provide comprehensive care plans.
Obsessive Compulsive Disorder or OCD
Obsessive-compulsive disorder (OCD) is a mental disorder unfortunately too common in Hong Kong. People who suffer from OCD may experience unwanted and intrusive thoughts, feelings, or behaviors that lead to mental distress and anxiety. These obsessions and compulsions can have a powerful effect on daily functioning and quality of life.
Symptoms of OCD include:
obsessive thoughts, such as fears of contamination or feelings of perfectionism;
compulsive behaviors like checking or counting;
avoidance behavior, such as avoiding certain places;
and intrusive thoughts that cause distress.
Obsessive-compulsive disorder is a severe mental illness and should be treated by qualified therapists. Treatment for OCD may include hypnotherapy, counselling, medications such as antidepressants or mood stabilizers, and lifestyle changes. With proper care, people with obsessive-compulsive disorder can find relief from its symptoms and live fulfilling lives.
Other Personality Disorders
Personality disorders are mental health conditions that involve an enduring pattern of thoughts and behaviors leading to difficulty functioning in life, work, and social relationships. Examples include borderline personality disorder (BPD), narcissism personality disorder, schizoid personality disorder, paranoid personality disorder, and antisocial personality disorder.
People with personality disorders experience difficulty regulating emotions, impulsivity, and forming relationships.
Dissociative identity disorder (DID) is a type of personality disorder characterized by two or more distinct identity states. People who suffer from dissociative identity disorder report feeling that multiple people exist inside their minds and that each individual has unique thoughts, feelings, and behaviors.
Treatment for personality disorders usually involves long-term psychotherapy, and often, psychiatrists prescribe medication to help reduce the intensity of symptoms associated with personality disorders.
Attention Deficit Hyperactivity Disorder (ADHD)
ADHD is a neurological disorder that affects an individual's ability to focus and can lead to impulsive behavior. Symptoms can include difficulty focusing on tasks, following instructions, being easily distracted, excessive talking, and fidgeting.
Attention deficit hyperactivity disorder often affects children in school as it can significantly impact their learning process. If left untreated, symptoms of ADHD may persist into adulthood and cause other mental disorders such as depression or anxiety.
In Hong Kong, professionals recommend early diagnosis and treatment for those who display signs of attention deficit hyperactivity disorder. Medication, behavioral therapy, and lifestyle changes are all recommended approaches to help manage the condition over time.
Additionally, extra support from family, teachers, and therapists can help those living with ADHD lead a better quality of life.
It is one of the children's most common behavior disorders, in addition to oppositional defiant disorder (ODD) and conduct disorder (CD).
Bipolar Disorder
Bipolar disorder is a mental illness characterized by alternating periods of intense joy or extreme depression; these episodes can last for days or weeks. Other symptoms of bipolar disorder include feelings of restlessness, changes in sleep patterns, and difficulty concentrating.
Schizophrenia
Schizophrenia is a type of mental disorder where people experience delusions and hallucinations and difficulties in communication or thinking logically. Schizophrenia can disrupt an individual's ability to think clearly and make sense of the world. It can cause hallucinations such as seeing or hearing things that are not present, delusions (false beliefs), disorganized thinking, speech, and behavior.
Substance Abuse
Substance abuse may involve the misuse of drugs or alcohol, which can lead to health problems and impaired functioning. In Hong Kong, most substances abused are legal drugs like alcohol, tobacco, and caffeine. However, illegal drugs such as cannabis and cocaine are also common. Substance use can lead to addiction, potentially resulting in severe mental disorders.
Self-Harm
Finally, self-harm involves deliberate injury of one's own body to relieve mental distress. People struggling with mental disorders, such as depression and anxiety, may turn to self-harm as a way of coping. In Hong Kong, it is estimated that approximately 10% of adolescents have deliberately harmed themselves multiple times. People who engage in this behavior are prone to further physical and psychological harm.
Determinants of Mental Health
A combination of psychological and biological factors, such as emotional skills, substance use, genetics and environmental context, and social and economic circumstances, determines mental health.
Treating mental health conditions requires early diagnosis, psychotherapy and medication if needed. Additionally, education on the importance of good self-care practices can help to prevent this.
How Should you Support a Person Suffering From a Mental Health Issue?
Mental illness can take many forms and affect people in different ways. It is important to recognize mental disorders to seek appropriate help and treatment if needed. Early detection is critical in managing mental health.
Be supportive and understanding if you know someone struggling with a mental health issue. Please encourage them to seek professional help and offer your support through their journey. Knowing how to respond when a loved one has a mental illness can be challenging, but listening attentively and being compassionate can make a difference.
If you or someone you know suffers from a mental illness, please reach out for help. In Hong Kong, there are many organizations and resources available that can provide support and assistance.
Finding Mental Health Relief with Renewed Edge
These mental health conditions are necessary to recognize and address; if left untreated, they can negatively impact a person's quality of life. Therefore, it is important to seek professional help if you think you might be affected by any of these mental disorders in Hong Kong.
Hypnotherapy for Mental Health HK
Hypnotherapy is a therapy gaining more traction in Hong Kong and other parts of the world. It utilizes hypnosis to help people manage the symptoms of mental disorders such as depression, anxiety, insomnia, and post-traumatic stress disorder. Hypnotherapy has been found to be an effective treatment option for those suffering from any of the mental disorders mentioned above. However, one of the less well-known benefits of hypnosis is that it is a fast therapy. Through hypnotherapy, clients can learn to identify and address the root of their mental health issues. By doing so, hypnotherapy helps individuals regain control over their lives and improve their overall mental well-being.
At Renewed Edge, hypnotherapy frees the mind from limiting beliefs and behaviors, allowing for increased self-awareness, understanding, and control. Hypnotherapists can help clients feel more relaxed and equipped to improve their mental health with hypnosis techniques explicitly tailored to each individual's needs.
Counseling Services
In addition to hypnotherapy, Renewed Edge also offers counseling services to support those dealing with mental disorders in Hong Kong. The Renewed Edge team will work with each client to create a customized plan that best fits their needs and goals. Counselling can help people better understand themselves, process their emotions, and set healthy boundaries.
At Renewed Edge, you can get the help and support you need to manage mental health disorders in Hong Kong. With hypnotherapy, psychology, and counselling services, clients can address the root of their mental health disorders and move forward with their lives. Take control of your mental well-being today. Get in touch with Renewed Edge today!
Digital Therapeutics
There is a shortage of mental health professionals in Hong Kong, and these services might only sometimes be affordable. For those who prefer self-care, Renewed Edge also offers the UpNow self-hypnosis app to increase resilience and improve mental health in Hong Kong. Our founder and lead hypnotherapist designed the app to provide users with the tools and techniques they need to manage their mental health. The self-hypnosis sessions are easy to use and accessible to anyone.
Psychology Services
In addition to self-help tools and techniques, Renewed Edge also offers psychology services. Experienced psychologists dedicated to helping clients find mental well-being can significantly help them find relief from mental disorders. With the help of a psychologist, people can learn valuable strategies for self-care and self-management when dealing with a mental disorder in Hong Kong.
Renewed Edge is committed to helping you take control of your mental health and well-being. You can work toward achieving the best version of yourself with self-hypnosis, counseling guidance, psychology services, and self-care tools. Get in touch with Renewed Edge today for more information on how we can help you.
Mental Health Workshop
A mental health workshop is a great way to help individuals improve their mental health. Through this workshop, participants can learn better coping mechanisms and improve their emotional regulation. They can also gain an understanding of mental disorders, mental illnesses, and mental health resources available in Hong Kong.
Furthermore, they can learn how to recognize signs of mental distress in themselves and others and receive tips on staying mentally healthy. The workshops benefit individuals looking to build resilience and cope better with setbacks.
Self-Hypnosis Training
Additionally, self-hypnosis training has many benefits. It can help individuals relax their minds and body and create mental clarity. This can assist with reducing stress, sleeping better, and experiencing less anxiety.
Self-hypnosis helps to increase focus, productivity, mental balance, and well-being. In our self-hypnosis course, participants will also receive tips on how to use self-hypnosis in their daily life to access mental and emotional resources for dealing with stress, anxiety, or difficult emotions.
It is a valuable skill that can help participants create mental and emotional harmony. This course is also the first module of the Renewed Edge Hypnotherapy Certification Training.
Mental Health Matters
Mental health matters to everyone, and it is essential to look out for the warning signs of mental health issues. It is important to talk with an expert if you are feeling depressed, anxious, overwhelmed, or having difficulty managing everyday activities. This can help you to manage your mental health and prevent severe mental disorders from developing in the future.
It is also important to remember that mental health is not just about dealing with problems; it is also about taking steps to prevent any issues from arising in the first place. This can be done through activities such as self-hypnosis, meditation, exercise, journaling, and spending time with friends and family.
Taking these steps can help you maintain a positive outlook and avoid potential mental health issues later on. By taking proper care of your mental health now, you can ensure that you remain healthy and happy in the future.
Improving Hong Kong Mental Health Together!
This article aims to increase mental health awareness in Hong Kong. It is essential to understand the many types of mental disorders and how they can affect an individual's mental well-being.
Mental illness is real, and it should not be ignored or minimized. Getting the correct information goes a long way. But If you think that you or someone you know may be affected by any of these mental issues, it is best to seek help from a therapist as soon as possible. Together we can work towards improving mental well-being in Hong Kong!
Renewed Edge, your Mental Health Partner
Mental health is integral to our well-being. With the proper guidance, anyone can get the help they need to manage their psychological and emotional health. Renewed Edge is your holistic healthcare clinic focused on hypnotherapy in Hong Kong. It provides a range of services to address the many types of mental disorders in Hong Kong. It is a pioneer in digital therapy with the UpNow integrated mental health programme.
From hypnotherapy, psychology and counselling services to digital therapeutics, our experienced professionals will use suitable methods to help you find the right strategies.
If you are keen on education and self-care, you can gain many insights from hypnotherapy training, mental health workshops, and our self-hypnosis app. So contact us and gain the tools to control your mental health today!