What Are Hot Flashes? Exploring Menopause and the Magic of Self-Hypnosis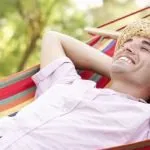 Mastering Emotions with Anger Management Counsellors and Therapists in Hong Kong
Are you looking for a therapist but need help figuring out where to start? You are not alone. With so many choices and paid media, finding the right specialty for your needs can be overwhelming. This comprehensive resource will provide insights into how therapy works in Hong Kong and information on different therapy approaches, specialties, credentials and professional standards.
Our goal here at Your Ultimate Guide To Therapists In Hong Kong is to take out the guesswork in seeking quality care regardless of your circumstances – from long-term individual counselling sessions; couple and family counselling; hypnotherapy; mental health diagnosis by clinical psychologist… The list goes on!
This post will explore these questions and equip you with the necessary information before starting therapy with a trusted mental health practitioner.
Therapy for a Better Life
The reasons for considering seeking therapy are many. Life in Hong Kong can feel like running on a treadmill. Working some of the longest hours in times of elevated stress leaves little time to explore the patterns and behaviours that may hold you back. Cultivating a greater sense of self-awareness and developing new strategies in life is the recipe for success for better relationships, satisfaction and health. Therapists in Hong Kong can provide valuable support in that regard.
Improving your Relationships
Thoughts and feelings are the ubiquitous ingredients of relationships. The issue with thoughts is that they are not always obvious. But by daring to dive into your feelings under the supervision of a therapist, you can start exploring your thoughts. The therapist becomes your guide and helps you discover a world you don't fully understand. As you grow more aware of your thoughts and feelings, you can make better and enduring connections.
Achieving your Potential
Your athletic, artistic or professional potential stems from better communication with yourself. When you have all the abilities you need but cannot seem to surpass major obstacles, chances are that you just need more of a growth-oriented mindset. Therapy can unleash your potential.
Improving your Mental and Physical Health
The words "mind" and "body" often come together. Many people seek to leverage the mind-body connection through self-hypnosis or meditation daily. In addition, the expression "mind-body medicine" is gradually entering our vocabulary. A therapist can help you take care of your mental health, which can then in turn take care of your body.
When Should You Seek a Therapist?
Everyone needs a therapist at least at one point in time. The visit could be due to a challenging life event such as a loss of a loved one or a significant change in life circumstances that trigger feelings of depression. Such a visit can affect any age group. For example, a separation or a high-conflict divorce can profoundly affect adolescents, adults, couples, and families.
Other times, therapy or counselling may be necessary to help deal with persistent negative thoughts and behaviours that are affecting your ability to function in daily life. Here are a few examples of lingering symptoms or conditions:
Stress
Depression
Anxiety disorders
Addiction /substance abuse
Relationship issues
Anger management
Trauma
Seeking therapy does not mean you are weak, but rather it shows strength in recognizing that you need help and taking steps to make positive changes in your life.
A therapist can provide a safe and supportive environment where you can explore your emotions freely and learn healthy coping mechanisms to help you on your journey towards a happier life.
Finding a Therapist That's Right for You
Finding a therapist that is the right fit for you can be overwhelming, especially if you are going through distressing times. Factors such as their therapy style, experience, and availability should all be taken into account.
Remember that the therapeutic relationship is deeply personal, and finding the right therapist can make all the difference in your journey towards improved mental health. First, we will cover the differences between the three main types of practitioners: clinical psychologists, hypnotherapists and counsellors. These therapists often work together in a private psychology practice.
Clinical Psychologists
Clinical psychology is a branch of psychology which focuses on the assessment, diagnosis, and treatment of mental health disorders.
As a result, a clinical psychologist provides therapy to those struggling with mental health issues and researches to understand the complexities of the human mind better. In addition, they can provide assessments and diagnose mental health disorders such as anxiety disorders, bipolar disease, depression, eating disorders, and ADHD.
A clinical psychologist uses a variety of therapies – such as cognitive behavioral therapy (CBT), interpersonal psychotherapy, dialectical behavior therapy (DBT) and positive psychology principles– to help people identify and process emotions, learn positive coping skills, and build healthier connections. A clinical psychologist is dedicated to assisting patients to overcome their obstacles and live happier lives.
Hypnotherapists in Hong Kong
Hypnotherapists are trained professionals who use hypnosis to help individuals overcome various challenges, from anxiety and depression to addictions and phobias. Through the power of suggestion, these skilled practitioners can guide their clients into a state of deep relaxation where they are more open to positive change.
But hypnotherapy isn't just about making people feel calm – it's about empowering them to take control of their own lives and become the best versions of themselves. So whether you are struggling with a specific issue or want to unlock your full potential, a hypnotherapist may be the partner you need on the road to personal growth and transformation.
Counsellors in Hong Kong
Counsellors can also be crucial in supporting individuals through challenging times. Whether managing stress, anxiety and depression or dealing with grief and loss, counsellors provide a safe and non-judgmental space for clients to express their emotions and work through their struggles.
With their extensive training and expertise, counsellors are equipped to help individuals better understand themselves and navigate life's obstacles. Like hypnotherapists, counsellors do not provide any diagnosis and develop valuable skills by focusing on supporting others' mental health.
What to Look for When Choosing a Therapist in Hong Kong
There are a few key things to consider when choosing a professional therapist in Hong Kong.
First, look for a therapist who is accredited or certified. There is no licencing system in Hong Kong for therapists. As a result, many terms such as "hypnotherapist", "counsellor", or "psychologist" are not protected. Here are some associations which promote evidence-based interventions and maintain registers of counsellors, hypnotherapists, or clinical psychologists:
Next, consider their areas of expertise. Do they specialize in the type of therapy you need? Are they experienced in working with people who have similar issues to yours?
Third, you should also take into account their communication style and personality. Do they make you feel comfortable and heard? While scheduling an introductory call with a professional counselling therapist in the public sector might be difficult, you can organize such a call with professional therapists in private practice.
Ultimately, selecting the right therapist is a personal decision, but keeping these factors in mind can help you make an informed and confident choice.
Therapy Types & Tools in Hong Kong
Now that we have outlined the main differences between psychologists, counsellors and hypnotherapists, we need to introduce the many types of therapy they can use. A psychotherapist can specialize in one type and use different tools.
Group Therapy vs Individual Therapy
Both group therapy and individual therapy offer unique benefits and drawbacks. Individual treatment, for example, provides one-on-one attention from a therapist, which can be helpful for those preferring a more personalized experience.
However, group therapy involves a handful of people dealing with similar issues and seeking to identify and resolve their problems with the help of a therapist. It can offer a sense of community and allow individuals to share their experiences with others going through similar issues.
Ultimately, the decision between individual sessions and group therapy will depend on personal preference, the type of psychotherapy needed, and the individual's mental health needs.
Family Therapy in Hong Kong
In family therapy, a trained counsellor works with family members to improve communication and deepen understanding. By exploring patterns and dynamics within the family unit, family therapists can help families identify and address underlying issues, ultimately leading to more harmonious long-term relationships.
Many families go through crises, such as significant life changes or trauma. The benefits of family therapy extend far beyond the therapy sessions themselves, as families learn to communicate more openly and honestly and develop greater levels of trust and empathy towards one another.
Couples Therapy & Relationship Counselling
The main goal of couples therapy is to improve communication, resolve conflicts, and ultimately strengthen the bond between partners. A couples therapist can provide a safe and neutral environment for both individuals to express themselves and be heard without fear of judgement or criticism. The counsellor can take many hats on as a mediator or a guide towards understanding each other's perspectives and needs.
Hypnotherapy in Hong Kong
Did you know that hypnosis is the only mind-body technique used in European hospitals' operating theatres? As a result, many people have turned to hypnotherapy to treat various issues such as anxiety, phobias, and even addiction.
Hypnotherapy involves using hypnosis to induce a state of relaxation and suggestibility, allowing the client to make positive changes in their behavior and thought patterns. With more and more scientific research backing its benefits, hypnotherapy is a respected and sought-after therapy for those looking to improve their quality of life.
In addition, it is a safe, non-invasive and drug-free option that can help individuals overcome their challenges by tapping into the power of their own minds. Because it is a specialized therapy, we recommend seeking help from a person with special education and extensive practice in hypnosis.
Cognitive Behavioural Therapy
A popular form of psychotherapy, cognitive behavioural therapy (CBT) focuses on changing negative thinking and behaviour patterns. Through CBT, individuals learn to challenge and reframe negative thoughts. Consequently, more positive thoughts naturally lead to a more positive self-image and improved mental health.
Like hypnotherapy, cognitive behavioural therapy emphasizes active participation and practical techniques, making it an effective treatment for people struggling with a wide range of mental health issues, including anxiety, depression, and PTSD.
Play Therapy in Hong Kong
Play therapy helps children express their thoughts and feelings. During a play therapy session, children interact with various toys and art materials to communicate their emotions and experiences. A trained counsellor facilitates the process, using play to build trust and understanding with the child.
This approach can be beneficial for children who may not have the vocabulary or emotional maturity to express their feelings through words alone. In addition, play therapy can help children develop social skills, improve self-esteem, and process traumatic experiences in a safe, nurturing environment.
Different types of Counsellors
Family Counselling
When family dynamics feel like a war zone, a family counsellor can provide a safe space for each family member to communicate their needs and concerns. By working together, families can build stronger connections and develop healthy and practical communication skills to improve their overall quality of life. Typical issues include:
Interpersonal relationships
Adjustment difficulties
No family is perfect, and everyone needs a little help at times. Seeking family counselling support can be a positive step towards strengthening connections and cultivating a happier and healthier family dynamic.
Relationship Counselling
Relationships can be tricky to navigate, even for the strongest of couples. Sometimes, issues can strain the partnership, leaving both parties feeling frustrated and disconnected. This is where relationship counselling can be incredibly helpful. By seeking the support and guidance of a trained professional, couples can work through their challenges in a safe and supportive environment. The issues that can creep into a relationship are varied:
Communication issues,
Trust issues,
Infidelity,
Blended families,
Conflict management
Expatriation from or to Hong Kong
Relationship counselling can help couples learn to understand each other better, communicate more effectively, and ultimately build more robust and fulfilling bonds.
Career Counselling
It is no secret that finding the right career path or navigating the twists and turns of the job market can be a daunting task. Still, a professional counsellor can help you identify your strengths and interests and guide you towards the opportunities most likely to align with your goals.
Career counsellors can also provide advice and strategies for success at every stage of the career journey, from crafting the perfect CV to negotiating your salary. So, if you're feeling lost in your career path, consider contacting a career counsellor for guidance and support. Your dream job could be closer than you think!
Men's Mental Health Challenges
Mental health is a topic that affects all genders, yet it often goes unspoken or unnoticed when it comes to men. However, the truth is that men face unique mental health challenges that are often ignored and overlooked. The stigma surrounding mental health issues in men only exacerbates the problem, leaving many men feeling isolated and alone.
By breaking down the barriers that prevent men from seeking help, we can work towards a future where men's mental health is taken seriously and prioritized alongside physical health.
Please share this resource if you know anyone seeking therapy or needing help. Many therapists provide mental health services and support for men.
Women's Health in Hong Kong
Women carry many roles. While they are more likely than men to tackle their struggles, their bodies go through many changes as they transition to motherhood. The beginning of this phase often coincides with promotions and increased responsibilities, leading to potential stress and anxiety.
Each life transition is an opportunity to re-examine the past and set a more empowering perspective. So contact us today and find out how we can support your mental health.
Online Therapy vs In-Person
As it is increasingly difficult to carve out time for therapy sessions, more people are turning to online therapy as a substitute for traditional in-person therapy.
Online therapy enables almost instant access to cost-effective help from the comfort of your own home. In addition, it allows for more flexibility, as you can schedule sessions around your busy schedule.
With online therapy, the phrases "therapy near me" or "therapists near me" always yield a positive answer. Today, many mental health clinics offer online therapy through videoconferencing or via self-hypnosis apps.
However, some people prefer the traditional face-to-face approach, believing it allows for a deeper connection with the psychotherapist.
Ultimately, the choice between in-person or online therapy depends on your preference and what works best for you.
Life Coaching vs Therapy
Making choices means you have options, but sometimes choosing might feel daunting, especially during significant life transitions. When unsure, seeking guidance from a professional can be incredibly beneficial.
How do you choose between life coaching and psychotherapy? While both can help you make positive changes in your life, they approach the process differently.
Therapists take the entirety of your stories and help you build upon them. They can identify and help you process roadblocks such as low self-esteem or fears. Life coaching can be incredibly supportive by creating an accountability system. Ultimately, it would help if you considered your needs before you can choose between a therapist or a life coach.
Free Therapy Resources in Hong Kong
Life in Hong Kong does not always need to come at a premium. Several free resources are available to help you bridge the gap between discomfort and healing. These resources include:
This mental health blog written by therapists in Hong Kong (make sure to sign up for our newsletter to stay up to date)
Support groups and community clinics in the public sector
Mental health conferences and webinars
Online tools and self-help books,
Tips for Making the Most of Your Therapy Appointments
You have decided to start (or re-start) therapy. Congratulations! But now, how do you make the most of your therapy appointment?
One key tip is to do your research. Are you more interested in fast therapy or a more traditional modality? When you decide on a psychotherapy type, check the therapist's credentials.
Additionally, it can be helpful to do some preparation before your appointment, such as writing down any specific issues or concerns you want to address. Remember to be honest and open with your counsellor or hypnotherapist, even if it sometimes feels vulnerable or uncomfortable. Therapy is a collaborative effort, and your progress requires a trusting relationship.
Then set clear goals with your therapist at the beginning of your sessions so you both have a clear direction to work towards.
Renewed Edge: Your Therapists in Hong Kong
Renewed Edge Counselling & Hypnotherapy with your trusted therapists in Hong Kong are here to help you achieve balance and well-being. With years of experience and a deep understanding of the complexities of the human mind and body, our team at Renewed Edge offers a wide range of therapeutic services to cater to your needs.
From traditional talk therapy to mindfulness and hypnotherapy, Renewed Edge takes a holistic approach towards healing and wellness. We aim to empower you with the tools and skills to overcome life's challenges and lead a fulfilling life.
Renewed Edge, your wellness partner in Hong Kong, is here to support you every step of the way. So, book an appointment with us today and take the first step towards a healthier, happier you. So, if you are struggling in life, reach out for help now – a brighter, happier future is just a few therapy sessions away.